PolyurethanE
Surface Center
More than "just" beautiful surfaces.
Thieme paints for you on a highly efficient, fully automated painting system with water-based paint systems.
The surface refinement of polyurethane (PUR) moldings does not only serve aesthetic purposes, but must also meet functional requirements such as mechanical and chemical resistance, printability or electrical conductivity.
Optical effect (colour, gloss level, effect image)
Mechanical resistance (abrasion, impact, deformation)
Chemical resistance (alkalis, acids, solvents, hydraulic oils, coolants)
Climate resistance (indoor/outdoor room climate, outdoor climate)
Special requirements (e.g. printable by pad or screen printing, weldable, adhesive)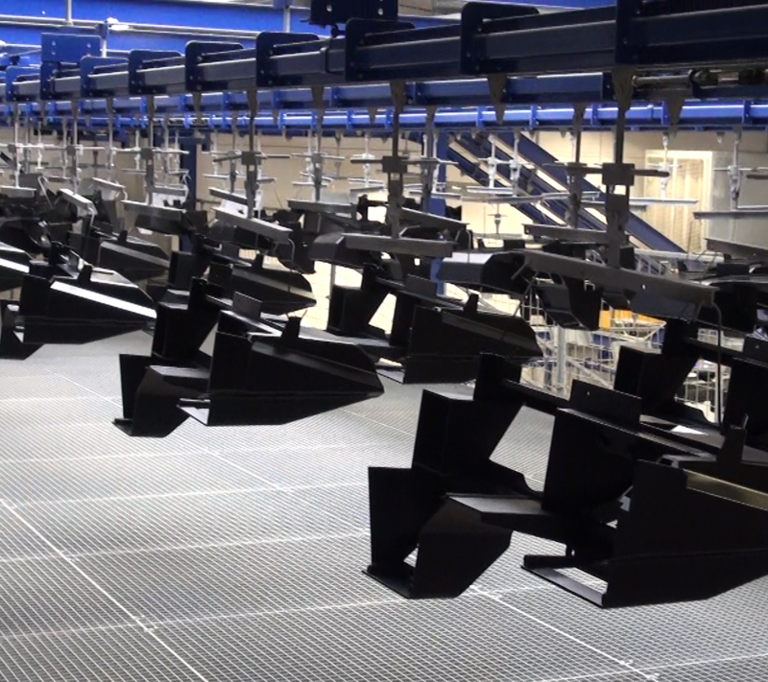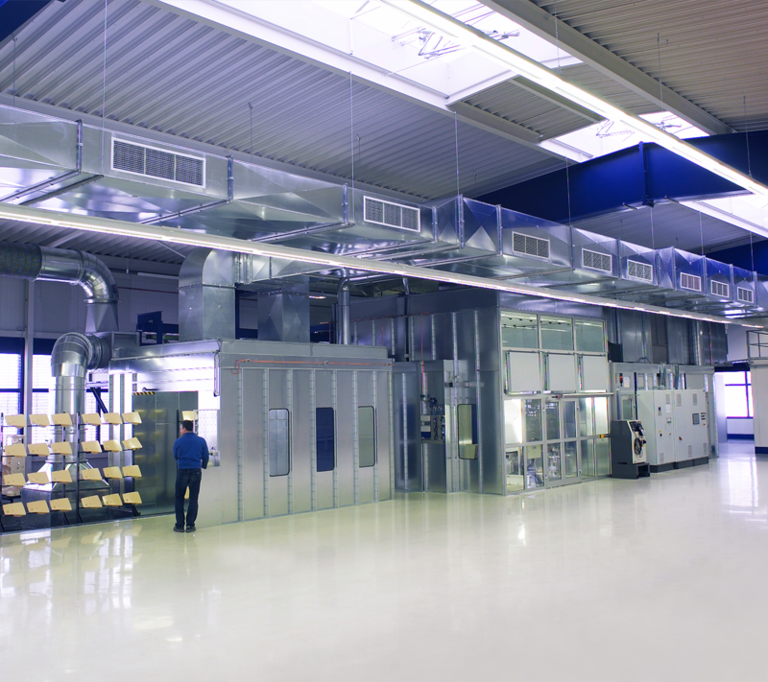 The Thieme solution:
Water-based paint systems

Fully automated painting process

Process reliability through painting robots

Consistent quality

Excellent reproducibility

Alternatively, small series can also be realized via manual applications
Your advantage:
No deadline delays
No supply bottlenecks
No cost explosion

100% compliant with VOC guidelines
Paint types and applications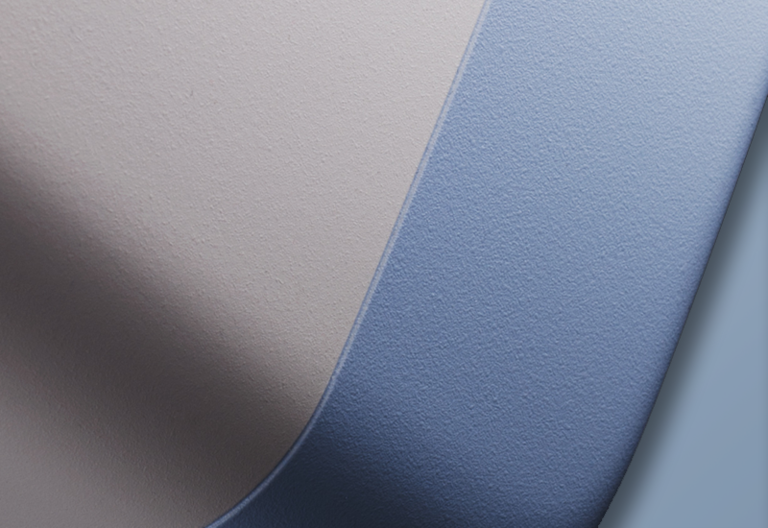 MICRO-EFFECT LACQUER AND TEXTURED LACQUER
High abrasion resistance
High chemical resistance
Ideal coating for stressed surfaces
Weather-resistant - can also be used outdoors without any problems
Absolute freedom from glare
Wide range of design possibilities

Colour
Gloss level
Structure, scar and pearl texture effects

Areas of application: High quality consumer and capital goods,
Beverage dispensers, display screen equipment, boiler cladding, switch cabinets, industry, for example for measuring instruments, medical equipment or machine cladding
Smooth varnish
Visually very high quality impression
Underlines the product design
Easy cleaning of the smooth and chemically resistant surfaces
Semi-gloss
Glossy
Areas of application: Industrial trucks, solariums or medical-technical devices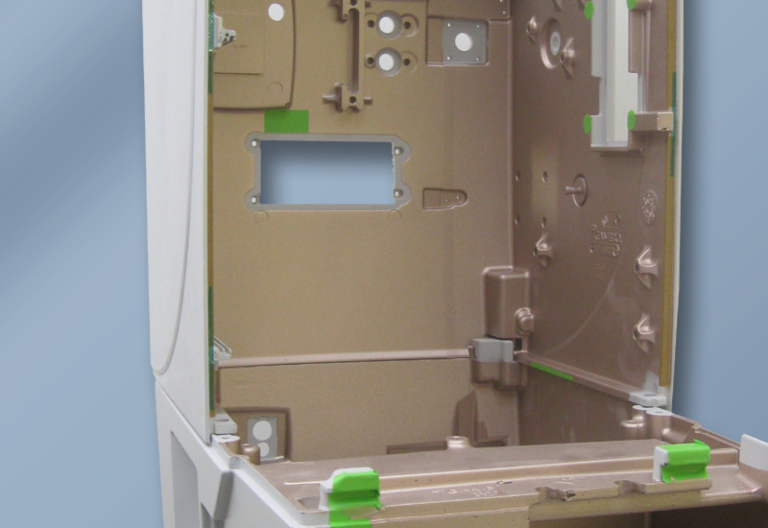 conductive lacquer
Use required to comply with the European EMC Directive (electromagnetic compatibility) and also with international regulations
Depending on the requirements (frequency, intensity, location, etc.) different types are processed
The conductive lacquer is applied to the inside of the moulded part: Adhesion problems of the top coat are thus excluded
Air and creepage distances are maintained by masking
Contact surfaces of the component interfaces remain conductive due to masking, thus closing the "Faraday cage" of the device
A low-resistance large-area connection of the moulded parts is already considered in cooperation with our customers during the development phase
Areas of application: Measurement technology, medical technology, laboratory technology, control engineering, displays, monitors and
much more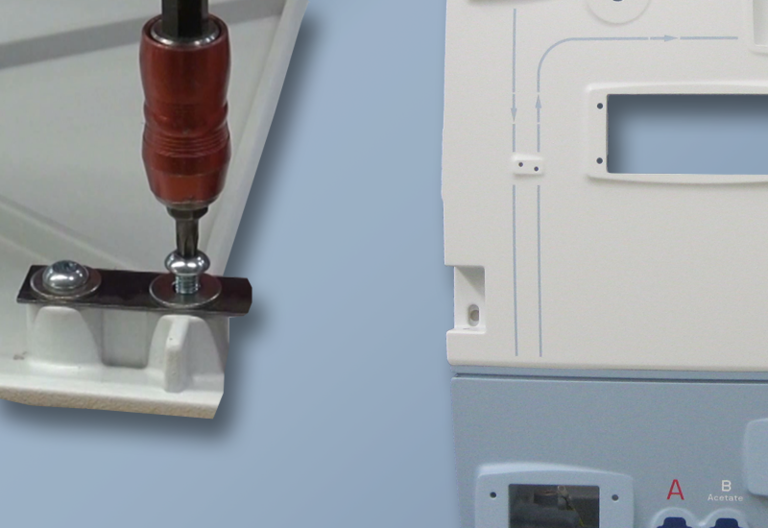 Printing, Foil application and mounting
Printing process

Screen printing (for flat surfaces)
Pad printing (for slightly uneven surfaces)

Bonding of the PUR moulded parts with foil applications
Assembly work

Threaded bushes and attachments of various types
Assembly of housing parts (gluing and screwing)