Options
Vision-System
Two independent camera systems: for automatic screen positioning as well as for automatic substrate alignment
The times of manual screen adjustment via rotary adjustment are a thing of the past. Convert your Thieme screen printing machine in no time and gain valuable production time. And this with the highest accuracy and almost without waste prints.

The Vision System features two independent camera systems for automatic screen positioning and automatic substrate alignment. The two systems ensure consistently high register accuracy.
Both systems together result in the optimum of short set-up times, low reject rates and high repeatability.
Each vision system can also be used separately
1. Camera system for Screen positioning
Screening direction from above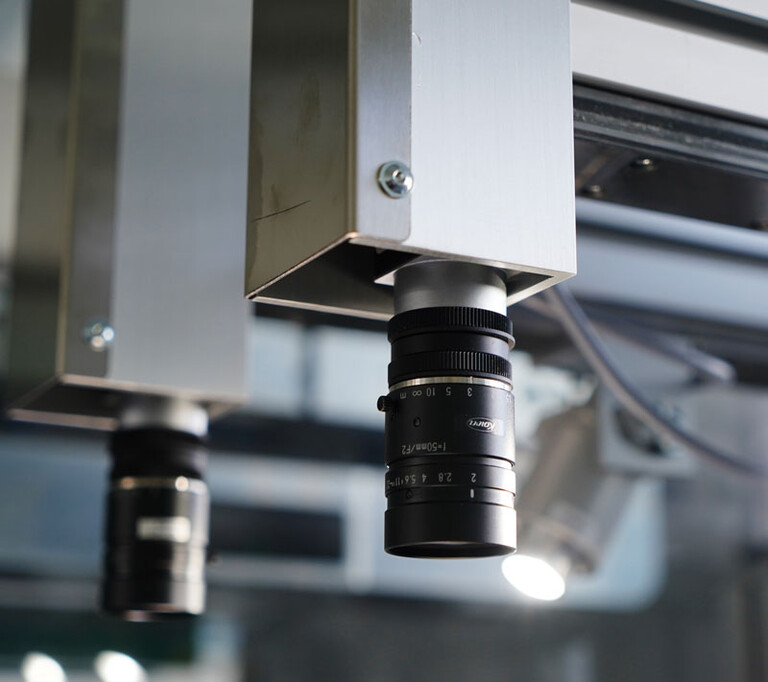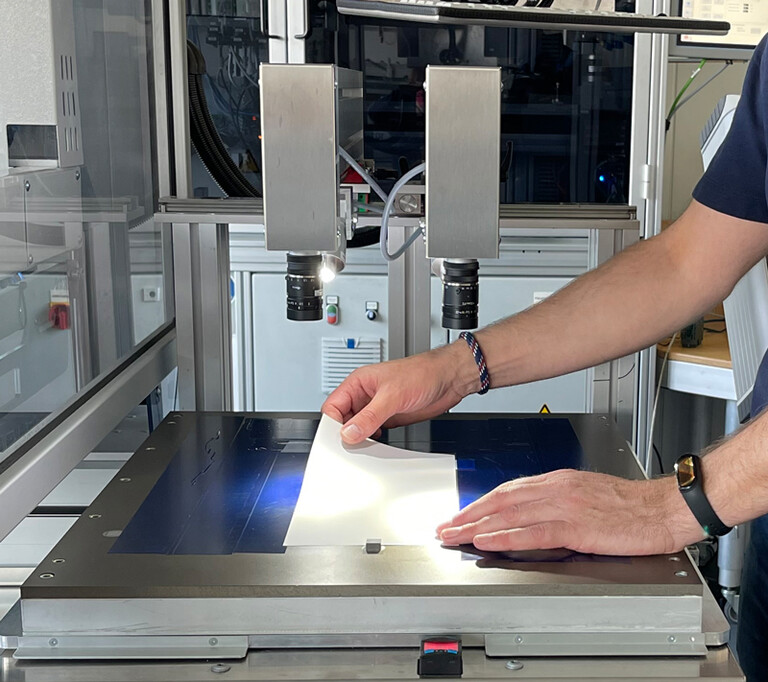 Benefits
Automatic Setup
Reduce set-up times
High-precision screen alignment
Minimum make ready prints
The days of manual adjustment of screen position belong to the past. Set up your Thieme screen printing machine in less time and gain valuable production time. The Thieme Vision screen positioning system works with an very high accuracy, minimizing set up prints.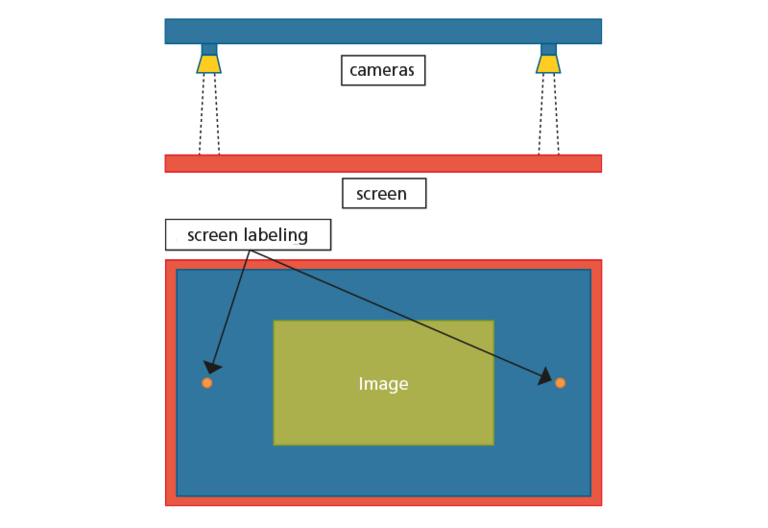 During the screen production process 2 screen marks (fiducials) are are inserted. The screen prepared in this way is then inserted into the machine and roughly positioned on the 3-point system or visually via camera image. The two fiducials are located in the defined camera window. The camera system detects the position of the fiducials and thus the position of the screen, and moves the screen automatically to the desired position.

Type of machine
Screen positioning
Number of cameras
2 / expandable
Frame size
up to 30 combinations of max. 6 cameras
Mechanical repeatability [μm]
+/- 40, LAB 1000 +/- 15
Alignment mark [mm]
round, white, ø3*1
Alignment period [s]
~5-20*2
Screen adjustment
electromotive
Control
Siemens or Mitsubishi
Camera resolution [mm]
0,01
Alignment window [mm]
12x12
*1 for coarse screens, up to 5mm is useful; *2 as a function of accuracy and setting distance
2. Camera system for Substrate positioning
Substrate alignment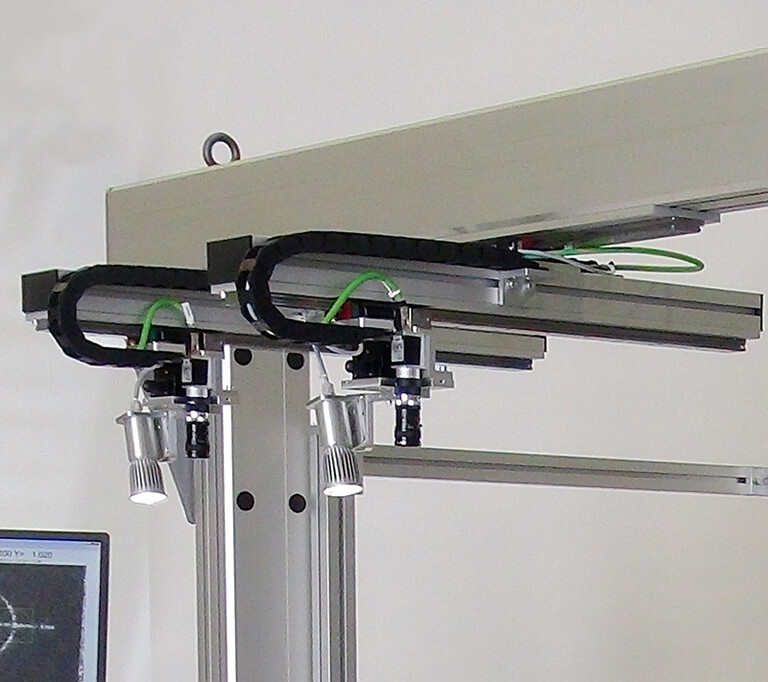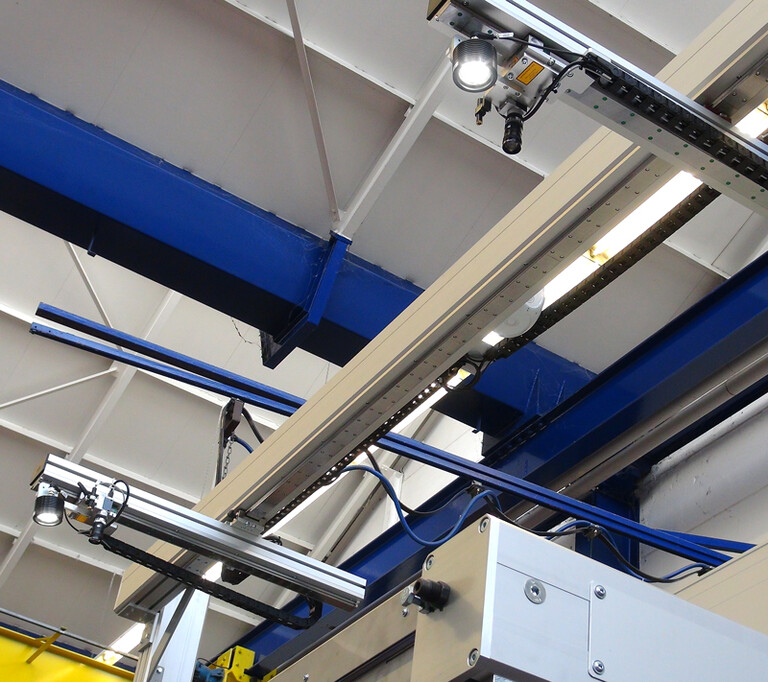 Benefits
High-precision printing-material alignment
Reduction of make ready prints
Eliminates placement errors
High reproducibility
Reduction of set up prints and an improvement in accuracy?
⇒ Not a contradiction with the new Thieme Vision System!
Increase your productivity and quality. The Thieme Vision system brings a new level of quality.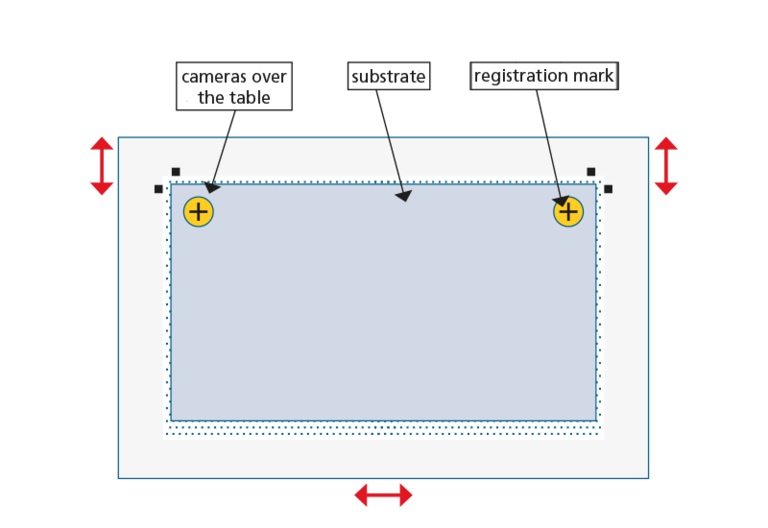 Fiducial marks can be printed with the first print. Alternatively, the freely teachable system is also able to align to existing features. With each print, the camera system detects these previously defined register marks or features and the substrate is automatically aligned.

After alignment the printing table moves underneath the printhead ⇒ and the substrate is printed. By using the system, various alignment-scenarios can be selected (z. B. mediation of material-shrinkage).


Type of machine
Substrate positioning
Number of cameras
2 (4*1)
Mechanical repeatability [μm]
+/- 40, LAB 1000 +/- 15
Alignment mark [mm]
flexible
Alignment period [s]
~1-2*2
Table alignment
electromotive, air bearing
Table power unit
servomotor
Control
Siemens
Camera resolution [mm]
0,01
Alignment window [mm]
15x15
*1 for the mediation of material-shrinkage up to 4 possible; *2 as a function of accuracy and setting distance
Screen printing machine with THIEME Vision System
Option in action