Printing systems
Screen printing
Brillant, unique, flexible!

The highly developed THIEME screen printing systems for industrial and graphical applications offer a wide range of options, both in in terms of printing quality and with regard to the printable materials and material thicknesses.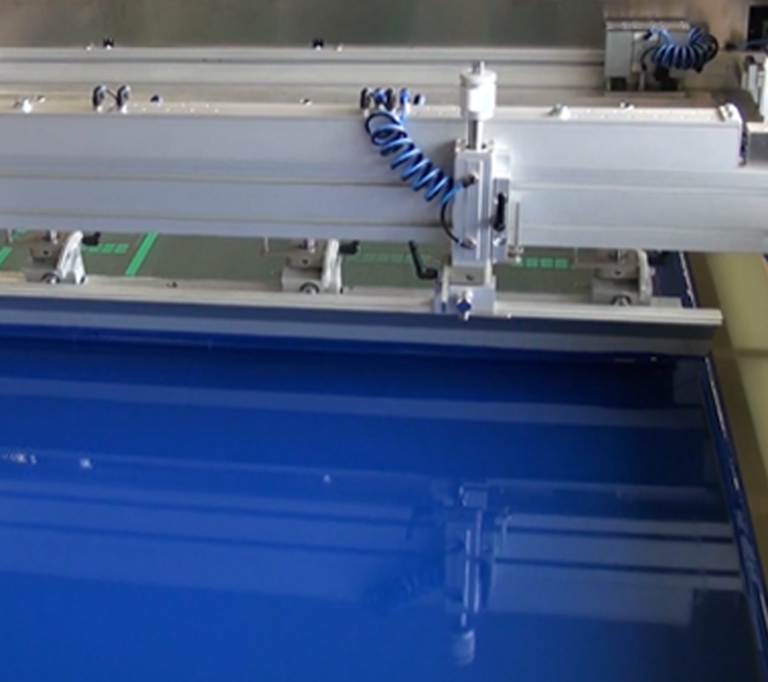 The THIEME screen printing system

Whether optical prints or functional coatings of foils, in the semi-conductor or sensor range - screen printing offers an amazing variety of choices. From semi-automatic systems to multi-color lines, Thieme offers important components for industrial and graphical screen printing.
New ideas and developments are constantly being tested for practical suitability at the Thieme Technical Center. Economical concepts result from the usage of the newest technologies which mean economic benefits and additional advantages for Thieme customers.
From the overall conception right up to "turnkey" installation, Thieme is your professional partner.
Innovative customised solutions
Reliability and longevity
Thieme quality "Made in Germany"
Highest print quality
Multi-layer printing process with perfect precision fit
Special solutions
Thieme Thieme has established itself as a leading supplier of complete solutions for the printing industry. Our flatbed printing systems allow us to cover the entire range of graphical and industrial printing.
Siebdruckmaschinen Screen printing machines, e.g. for large format graphics applications, glass printing, coating of solar cells
State-of-the-art printing technology with continuous further developments
From semi-automatic machines to multi-colour lines tailored to customer requirements
System concepts for the highest printing quality and productivity