Printing systems
Development supplier
Application and process development
Thieme applies its many years of experience in the development and implementation of individual machines in accordance with our customer requirements.

The customer with his/her specific printing process is in the foreground and is involved in every step of development.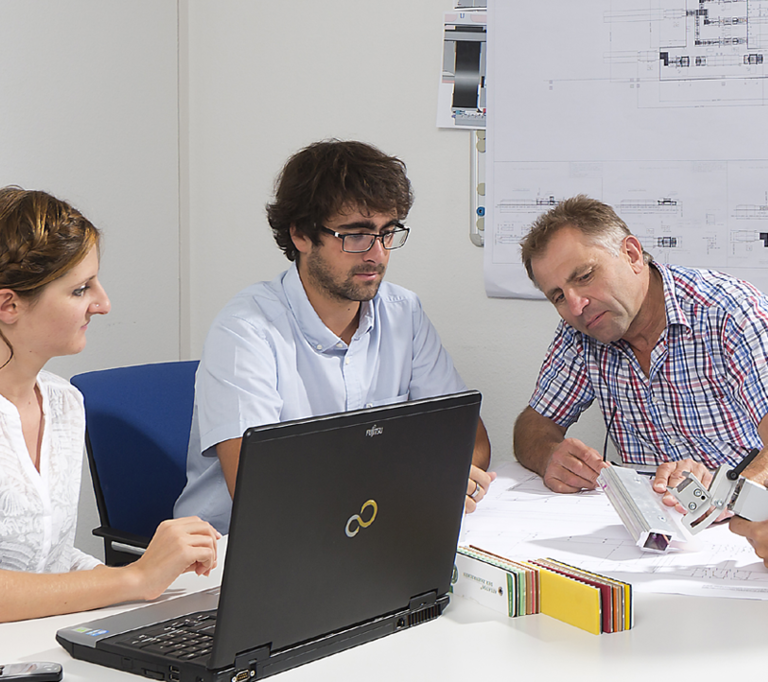 This customised development can include every part of the process. For example individual solutions for substrate handling, alignment and individual drying concepts can be evaluated together with the customer.

The Technical Center offers an ideal platform for basic trials or for holding printing workshops on various Thieme printing machines.
Support of development departments and research institutes
Platform of the most diverse machine types for printing trials
Many years of expertise in screen and digital printing technology
Engineering
Customised developments for substrate alignment, e.g. optical alignment using CCD cameras
Substrate transport e.g. pick & place handling systems, reel to reel etc.
Project planning of in- and offline system concepts for a wide range of substrates
Master computer for system control, status display and recipe management of complex system components
Technology Center
Performance of printing and drying tests on the most diverse Thieme printing machines
Support in development topics and process evaluations
Creation of prototypes up to the pilot series
More about Technology Center
Process control, monitoring and regulation
Integration of inspection systems for production monitoring
Implementation of Static Process Control (SPC) or In Process Control (IPC)
Multivariate Process control
Result
Feasibility studies
Determination of the process parameters
Configuration of the ideal machine components for the series production
GET IN CONTACT WITH US
Let us determine your requirements in an expert discussion.