PolyurethanE
Centre for Plastics Technology and Marketing
Plastic diversity from a single source.
Product development and consultation for all types of plastic processes and materials.
An outstanding product is always the result of a perfect interplay of design, material selection and production. In order to be able to offer you optimal, material-neutral consultation and support of your project from one source, we have launched together with two additional experienced plastic manufacturers the "Centre for Plastics Technology and Marketing".
At Thieme, our material offerings are no longer restricted to polyurethane. We now offer other materials and plastic molding technologies to provide you the optimal solution in terms of quality and cost for your project. Design, function, cost and single sourcing is now the focus. In some cases, projects may now find housings of a project could consist of several different materials and technologies and now be managed by a single source, Thieme.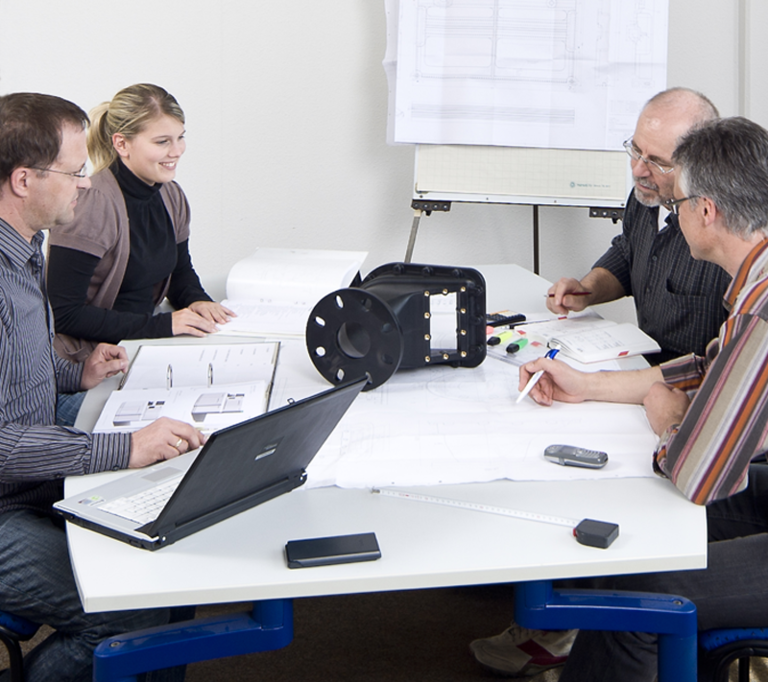 Use the bundled plastic expertise of Thieme and its partners to your advantage!
Development of plastic moulded parts
Consultation before the project starts which is independent of material and manufacturing process
You receive the optimal material - in the optimal manufacturing process - especially for your product!
Complete support of the project by experienced Thieme employees
You as customer will receive the optimal result for your project!!
The optimal solution for every product

The development of form and housing parts for a new product is a costly and time-consuming concern for every equipment manufacturer: A multitude of materials and manufacturing processes must be checked for their suitability for the proposed project. Thieme will gladly perform this complex task for you.

In order to also offer thermo-plastic procedures in addition to polyurethane such as injection moulding, thermoplastic foam injection moulding or deep drawing, we have got together with partners, who are technological leaders in their respective areas.

Perfect results regardless of the materials used

The surface treatment, painting and lacquering of all parts occurs, independently of material. Using Thieme's coating plant , the customer receives a perfect project with uniform surface quality and paint finish of all parts. A component of a complete system can, in accordance with the customer request, even be components of metal sheet which are procured and installed by Thieme.
The total responsibility for a customer project, from the first consultation to the supply logistics of the finished modules, also remains with Thieme. For you as the customer, this means you have only one supplier contact, one price and one delivery date. With Thieme as your single supply contact we unburden you not only in the development but so give you the certainty that an optimal result is achieved in the end.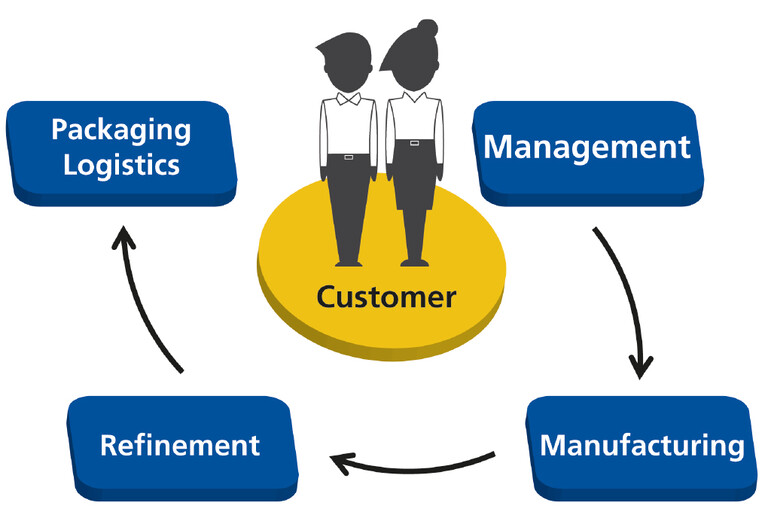 ADVANTAGE FOR THE CUSTOMER:
One contact partner
One price
One guarantee
Management
Part of Thieme:
Product development
Project management
Supplier management
Quality management
Manufactturing
Thieme offers:
PUR
TSG
Injection molding
Deep drawing
REFINEMENT
Micro effect- and Textured Coating
Topcoat
EMC Coating
Imprinting, bonding and assembly
Completion of housings
Functional component
Gluing work (e.g. glass panes)
Screw socket montage
Electronic montage and tests
Functional check
PACKAGING AND LOGISTICS
Nonreturnable packaging
Returnable packaging
System returnable packaging
Internal returnable packaging
Packing for sale
Automotive EA