Our Markets
Membrane switches
The decorative printing of front foils and keyboard membranes for the production of flat input systems always require a customised design. The Thieme screen printing and digital printing solutions leave nothing to be desired.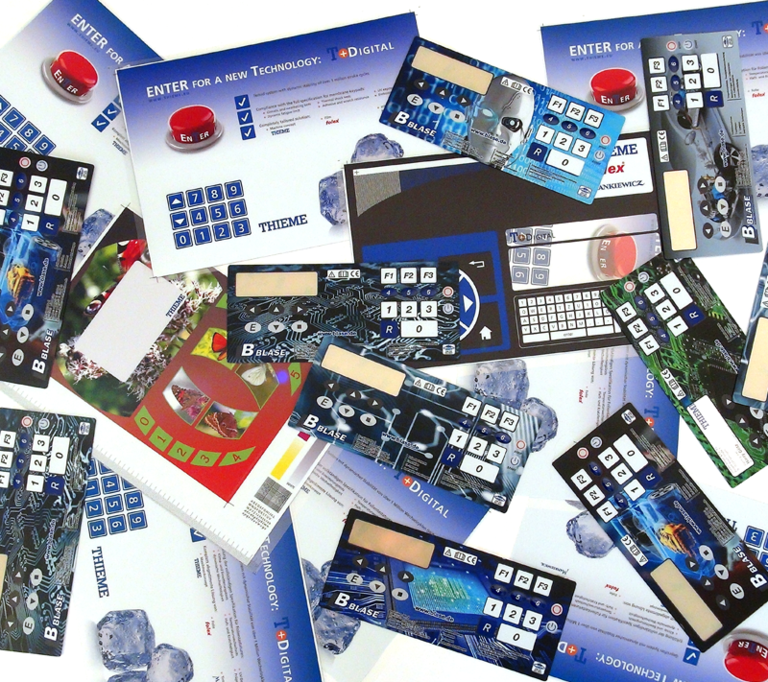 New option for producing the front foil
A membrane keyboard is a flexible keyboard with decorative printing in screen printing and digital printing and is suited for additional customized processing. Thieme printing solutions offer high-quality materials, the shortest set-up times and the highest precision for customised requirements. The adapted machine equipment offers low-dust printing due to cleaning systems, trouble-free continuous printing and an additional large selection of accessories and variants. Thieme uses a coordinated process to offer the option of smoothly combining screen printing and digital printing.
Special features
Screen printing and digital printing from a single source with the proven Thieme machine concept
Precision fit
Programmable logic control - flexible and easy to operate
Coordinated process for screen printing and digital printing
System tested with more than one million strokes
Weathering tests, climate change tests, UV tests
Process reliable ink systems
Examples of use
Front membranes
Membrane keypads
Customised input systems
Front panels
Get in contact with us!
We will be happy to advise you personally.
Let us determine the optimal machine configuration for you together.