Printing systems
Why Thieme?
THIEME Maschinenfabrik was founded in 1960 by Werner Thieme, thus laying the foundation for today's company. Since 2004 Frank Thieme has been the main shareholder and sole owner.

Today THIEME GmbH & Co. KG employs around 350 people worldwide in its two business units, Printing Systems and Plastics Technology. THIEME is headquartered in Teningen near Freiburg im Breisgau. Sales and service branches are located in France and the USA.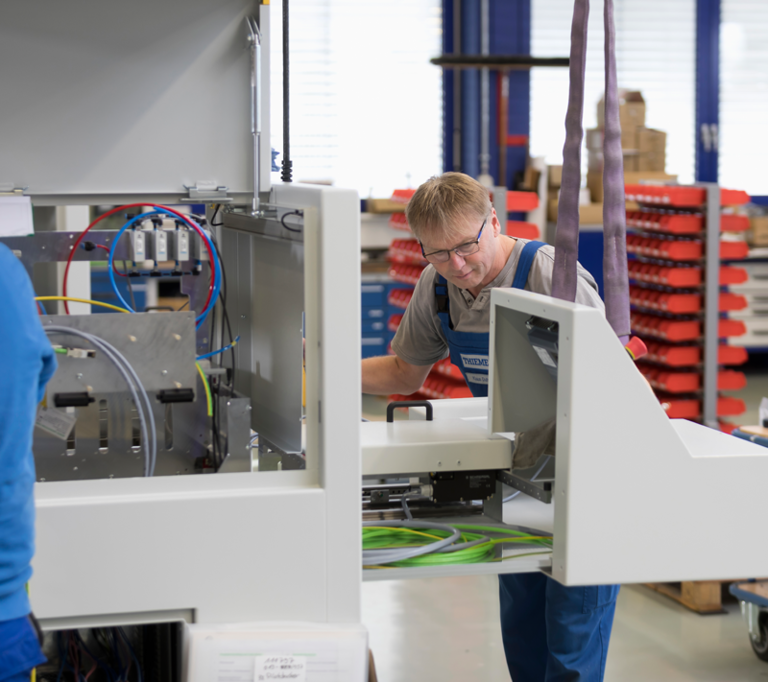 Special feature: Flexibility!
Thieme adapts to the needs of the market at all times.
In addition to the continuously developed series machines in screen printing and digital printing, special machines with a focus on printing technology are another focal point in the product portfolio. Many years of experience in the construction of special machines make Thieme the ideal partner when it comes to developing complex and individual special designs with a focus on printing technology. Together with you we plan, design and build semi-automatic or fully automated systems. In doing so, we tailor your desired printing press solution to your individual needs - we build printing presses that are 100% tailored to the customer's requirements.

Developing, building and selling machines as well as providing service for installed machines - that's what we stand for at Thieme.
There are several printing press manufacturers, but who, apart from Thieme, will build a press to your specifications and develop it together with you from scratch?
Over 60 years of experience in printing press construction
Series machines and special machine construction
Screen printing and digital printing
Variety of options and components that can be integrated
Modern automation technologies (control and drive technology, robotics, industrial image processing)
100% customisation possible
Made in Germany
From contract manufacturer to the world's leading specialist in printing systems
It all began with the contract manufacturing of machine parts. Then came special machines and finally, in 1965, a second business division, Thieme Kunststoffe. In 1976 Thieme began producing flatbed screen printing machines. At the end of the 1980s, the machine series was expanded from semi-automatic to three-quarter and fully automatic machines. The company also entered the glass market with glass screen printing machines for architectural and automotive glass. The Thieme Technical Centre was opened in 1993 and, in addition to a permanent in-house exhibition, was also the ideal place for demonstrations and trials that could be individually tailored to customers' needs. In 1994 Thieme launched the first multi-colour line. In 2004, a completely new fully automatic multicolour line was launched, and at the same time the development of large-format digital printing systems began. In 2014, the first digital printing system developed completely in-house was introduced to the market. In the meantime, many near-series special machines for digital printing have been delivered to customers here as well. In 2022, the Thieme Technology Center was relocated to the Rohrlache site and has since been available with state-of-the-art machinery as an Innovation Center for demonstrations, trials or contract manufacturing.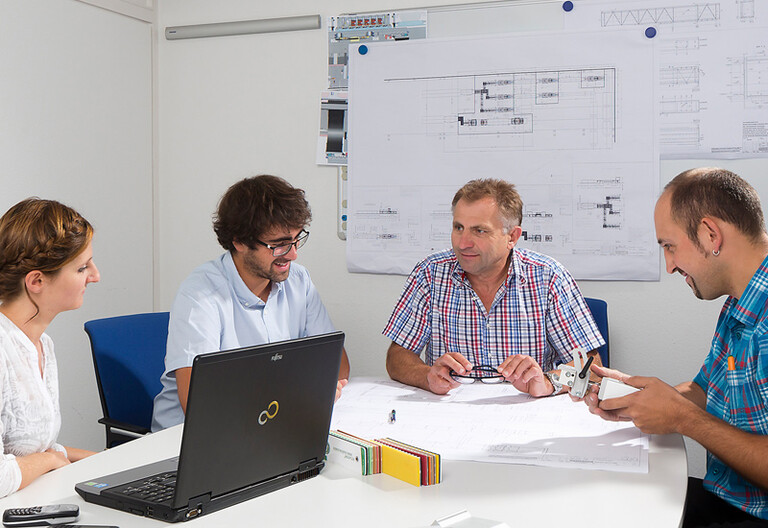 Every project benefits from our many years of experience
Thieme uses its many years of experience to develop and implement individual presses according to customer requirements.
In doing so, the customer and his specific printing process come to the fore and are included in every development step.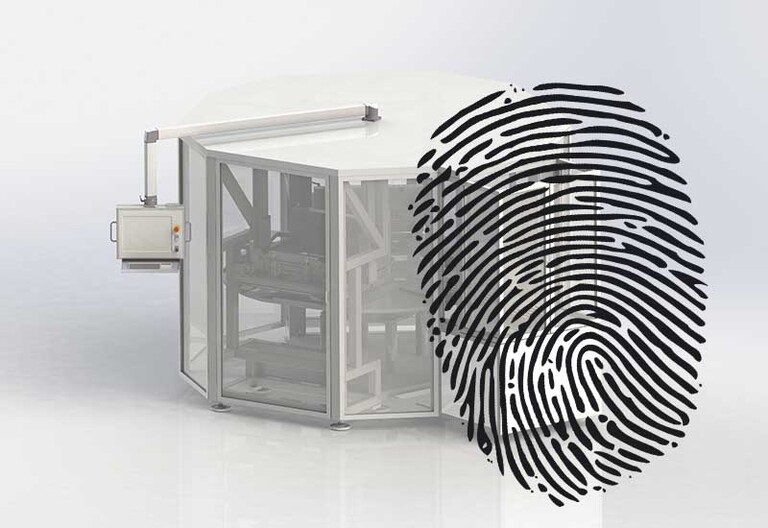 Custozimed Solutions are our passion
Whether special machine construction or from our series production - our printing solutions are as individual as a fingerprint and 100% tailored to your application.

Customised development can affect every area of the process. For example, individual solutions for substrate alignment or transport as well as individual drying concepts are evaluated together with the customer.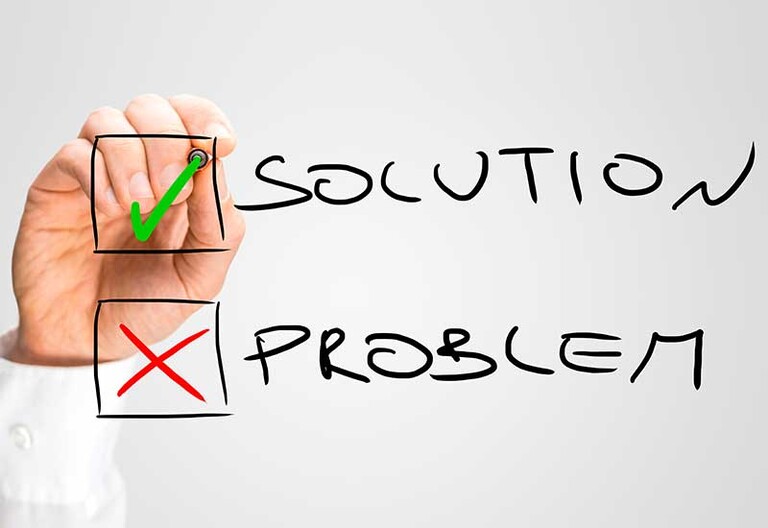 Solutions for your requirements
Our Options not only make your machine user-friendly and comfortable, but also make your production more efficient and economical.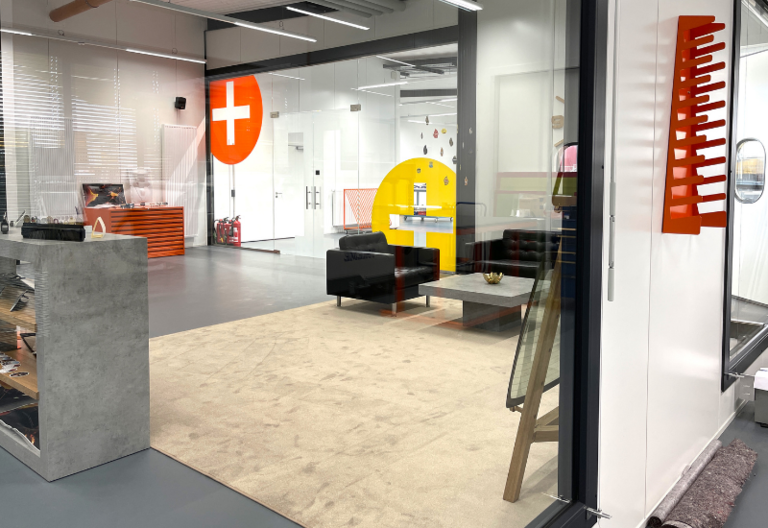 Concentrated know-how in the Technology Center
Our Technology Center is available to you for the evaluation of your printing processes in a real production environment - from basic research to pilot or small series production.

The development platform for your process development!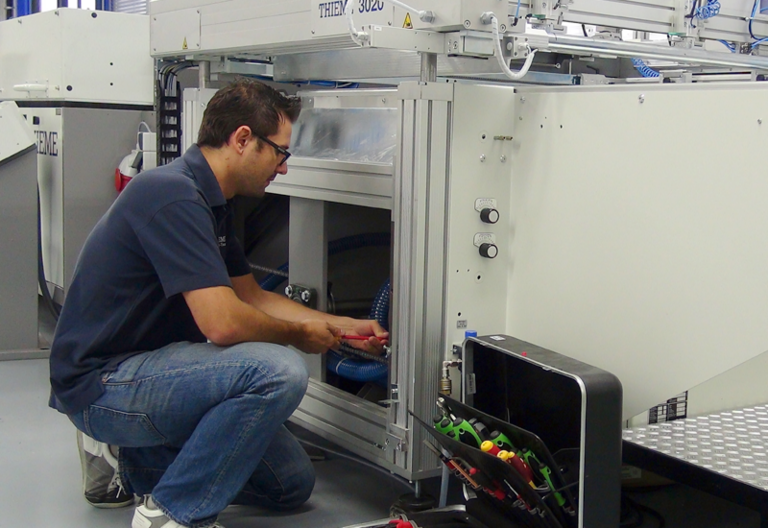 Customer service - worldwide
Only the constant availability of your Thieme machine ensures a smooth order flow. For this reason, our
Customer Service Center
is available to you for all service enquiries.
Here, service calls are coordinated on site or via the helpdesk.
The required spare parts for your THIEME press can also be ordered directly from the Customer Service Center.
Get in contact with us!
We will be happy to advise you personally.
Let us determine the optimal machine configuration for you together.