Our Markets
IML / FIM
(In-Mold Labeling / Film Insert Molding)
Thieme's industrial digital printing system offers new possibilities for coloured and decorated injection-moulded parts. It meets the same requirements in terms of durability, adhesion or formability as apply in screen printing. The digital printing system's particular benefits comprise improved reproduction of colour gradients and the display of fine writing. Its high flexibility enables a more cost-effective small batch production.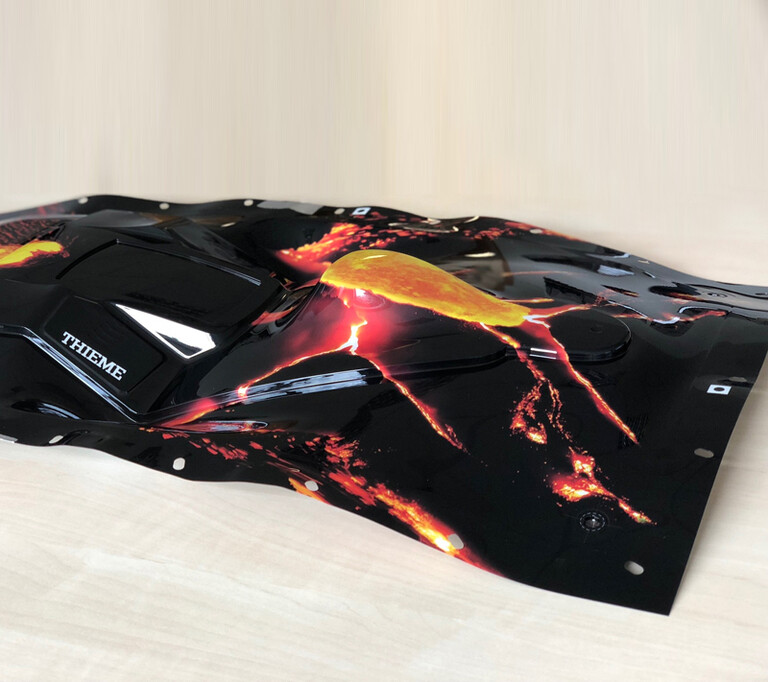 Examples of use
Foil prints for switches
Automotive control panels
Control panels for household appliances
Control panels for medical devices
Credit card production (due to its high temperature resistance, the technology can also be used in credit card production, for example, which involves high-temperature laminating processes)
Get in contact with us!
We will be happy to advise you personally.
Let us determine the optimal machine configuration for you together.