SCREEN PRINTING SERIES
THIEME 3000 GS LS/LM
3/4- automatic or fully-automatic flatbed screen printing machine to print on glass and other rigid large-size materials.
It is the perfect machine design for architectural glass
Due to the large formats the disc transport takes place in longitudinal direction
Middle or side positioning
Repeatable positioning of the glass sheets against fixed stops
Reproducible, programmable print parameters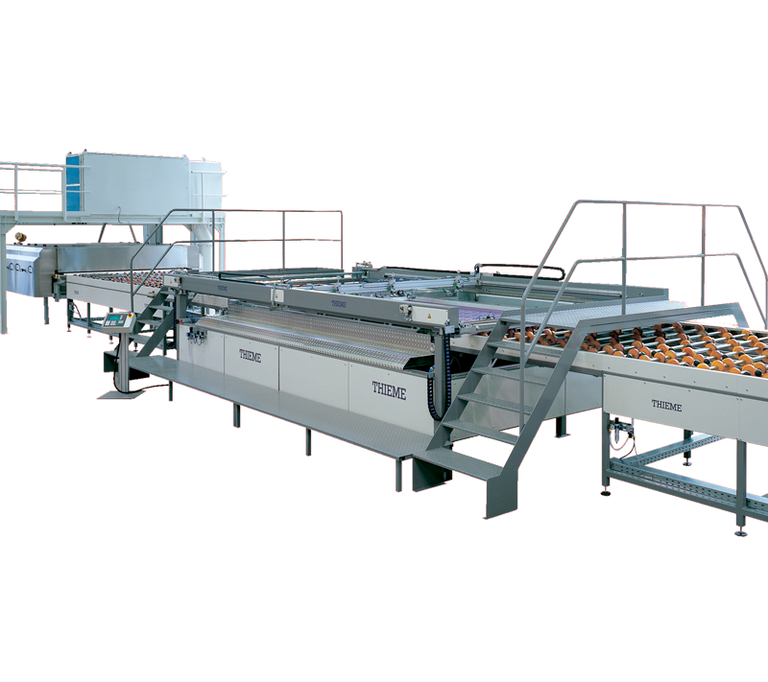 Specifics
Modern PLC control allows flexible operation in semi-, ¾- and full automatic mode
Wear-resistant printing table with blow air support for easy alignment of the glass
With patented THIEME print head with automatic squeegee pressure alignment
Movable print head to the rear either partial or over full format size to ensure good accessibility to the printing table for manual loading, positioning and print inspection
Screen cleaning position 450 mm above the printing table (Optional up to 1000 mm possible)
Technical data
Type of machine
3000 GS LS/LM
Print size [mm]
from 2000x4000
to 3300x9600
Range of substrate thickness max. [mm]
3-19
Print speed on request.
All technical information are not binding and subject to change.
Example options for glass printing