Printing systems
Digital printing
Following its success in the graphics sector, digital printing is now also being increasingly used in many industrial applications.
The combination of digital printing with the proven Thieme machine technology provides you with a top class digital printing machine optimised to meet your requirements.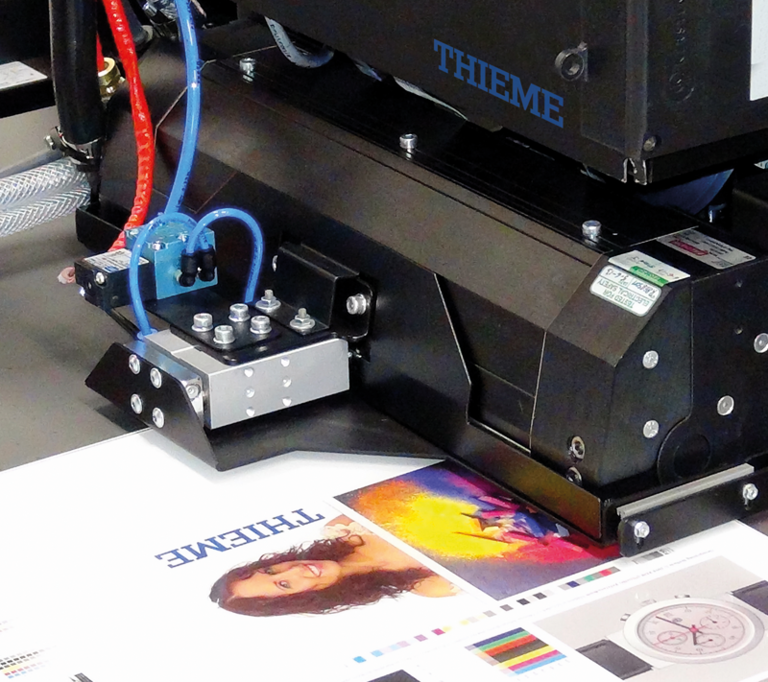 Das THIEME digital printing system

The digital printing process can be used to quickly and easily transfer visual motifs to the printing material. The Thieme digital printing system is essentially based on the design of Thieme's tried-and-tested screen printing machine The printing table and material transport system are largely identical, with the primary difference being in the printing mechanism used.
The machine concept was consistently and flexibly designed not only for the printing technology but also for the other machine parameters. Its printing tables, for example, use switchable vacuum fields to enable quick and easy format changes.
Levels of automation

Different levels of automation are possible: Along with manual loading of the printing table and unloading by an extract gripper system, higher levels of automation extending up to a fully automated printing line can also be achieved with this concept. A great deal of flexibility also exists for the substrates: The multipass system makes it possible to print on various materials (paper, cardboard, foil, glass, metal, plastic) having thicknesses of up to 50 mm.
Machine base

The uniform machine base (screen printing and digital printing) additionally has the advantage that the usual components for material transport such as stackers, destackers or conveyor systems can be used without restriction. Moreover, various basic modules can be combined into printing systems configured to customer specifications – extending up to a screen/digital printing hybrid line which links the specific benefits of both printing technologies.
Digital Printing
Digital Image Alignment
A perfect print result is not possible without precise positioning of the printed material - until now. With Thieme's Digital Image Alignment automatic alignment system, substrates can be fed to the press in random positions.
Advantages:
Time savings
Less waste
More efficiency in automated printing processes
more...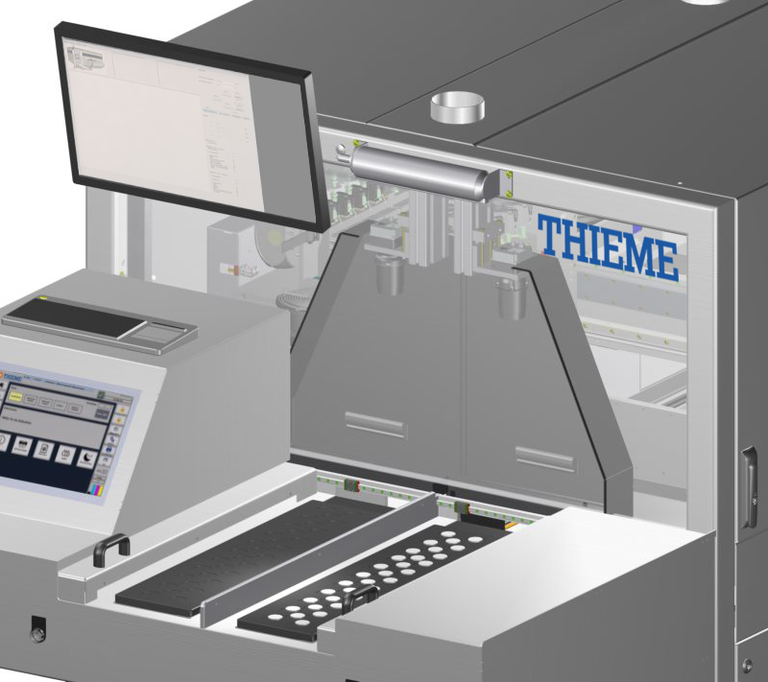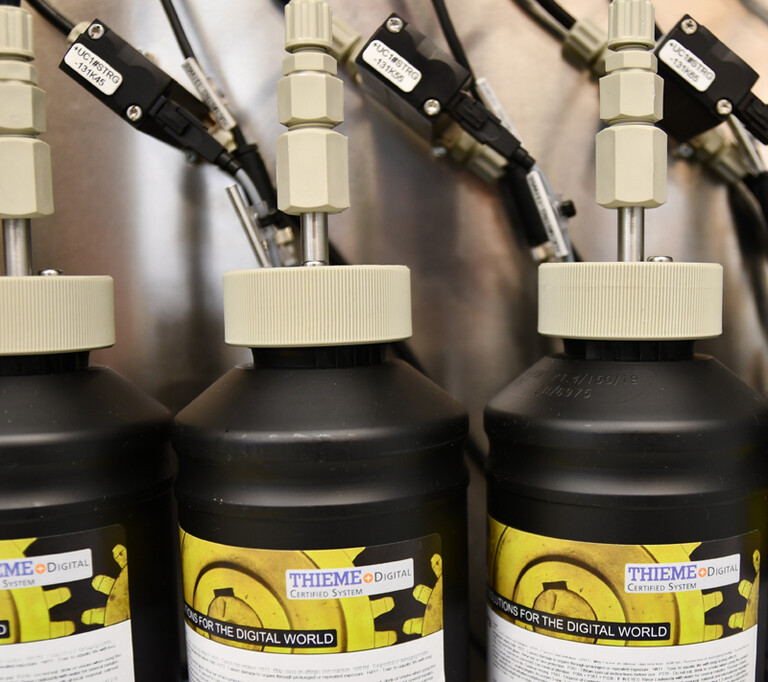 Digital printing
Ink Management
Thieme offers complete solutions in the area of digital printing.

We will find exactly the right ink for your substrate, whether water-based ink, UV ink or LED ink! Give us a challenge!


more...
GET IN CONTACT WITH US
Let us determine your requirements in an expert discussion.