In the realm of industrial digital printing, custom machines are an indispensable component for businesses. Each solution is unique! Discover why our industrial digital printing machines are unbeatable.
Unbeatable advantages of our Digital Printing Machines in the industrial sector!
Customers often approach us with an idea and a long list of diverse requirements. Building a digital printing machine consistently presents us with new challenges.
Thanks to the execution of countless projects across various industries, we can draw upon extensive expertise and years of experience. Combined with our comprehensive technology portfolio, we are able to develop suitable solutions for virtually any requirement.
The art of customer satisfaction: customer requirements as our ultimate challenge

Regardless of whether it's:
Meeting desired cycle time specifications
Integration into an existing production line
Combining multiple technologies
Operating within limited space constraints
Adapting to unusually long product lifecycles
Providing an automatic print head cleaning feature

All requirements must be incorporated into a cohesive, functional, and reliable product.
Symphony of digital printing: Harmony between components & processes as the key to success!
When it comes to printing substrates in industrial digital printing, there is much more to consider than just the printing itself! Achieving perfect printing accuracy and substrate adhesion requires careful coordination of numerous components and processes.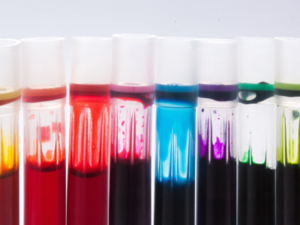 The Ink
Thanks to our many years of experience and our contacts with independent ink manufacturers, we can find the right ink for any substrate, whether water-based or UV-curing. We also have the right primer as an adhesion promoter between substrate and ink.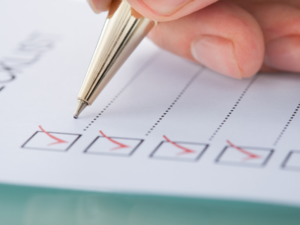 Substrate Preparation
For a perfect print result, it is important that the substrate is optimally prepared. There are the options of flame, plasma or corona treatment. These techniques are used to increase the surface energy of substrates and improve their adhesion properties.

We are happy to advise and help with substrate preparation to enable better wetting and adhesion of the ink and thus ensure high print quality and durability of the print.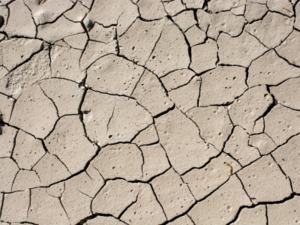 Drying Parameters
Each type of ink requires specific drying parameters to ensure optimal adhesion and durability of the print. It is important that the drying parameters are carefully defined to ensure that the ink is completely dry and fixed to the substrate. An incompletely dried print can lead to smearing and flow problems and affect the durability of the print. Over-drying can cause stress and cracking.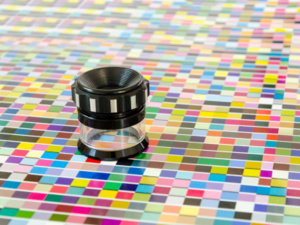 Print Quality
To ensure high-quality digital printing, the proper print head distance combined with waveform is a crucial factor. Equally important is a print file suitable for digital printing, which should have sufficient resolution and appropriate color depth to achieve the desired results.
To Perfection:
Process Optimization in the Technology Center

Our goal is to meet the high demands of the printed product. To achieve this, we go through a series of subprocesses that require careful testing, coordination, and continuous optimization. Each step is crucial in order to achieve the best possible result. But how do we attain this level of perfection?
The crucial advantage lies in conducting these optimizations directly in the Technology Center, in collaboration with our customers. Together, we set goals, discuss ideas, and work hand in hand to achieve the preliminary result. We have the opportunity to implement changes immediately and assess the results directly.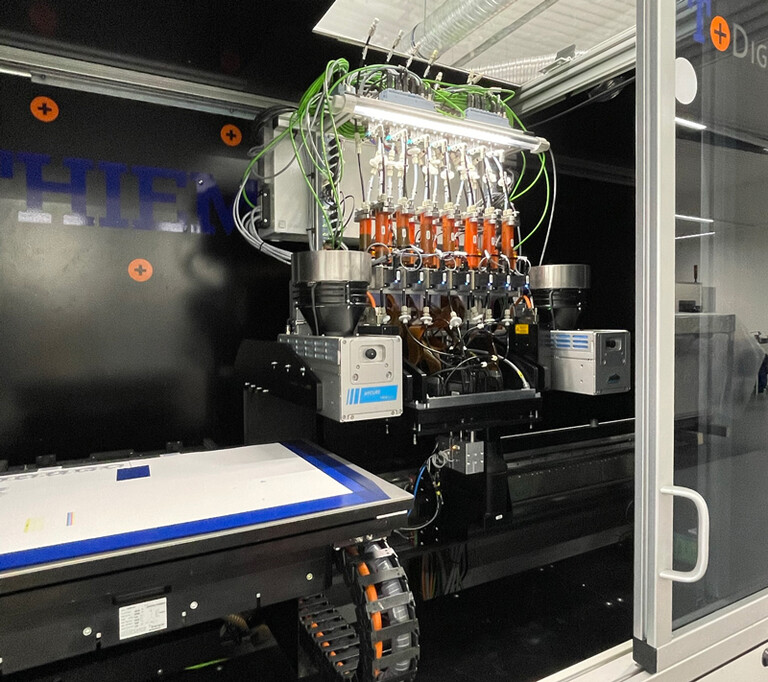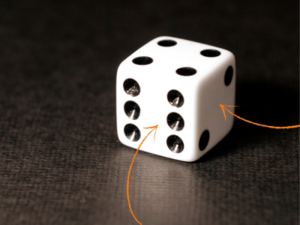 Special (customer) solutions
We also develop unusual solutions for our customers - for example:

A digital printer for printing a special particle-free silver ink
We designed and brought this printer to life. Now, our customer can print their unique particle-free silver ink.

Printing three-dimensional components frontally and laterally with ink
Another challenge was to digitally print the three-dimensional components not only horizontally but also laterally. This opens up new market accesses for our customers that were previously not possible.
Conclusion:

Why our industrial digital printing is unbeatable!
We are able to build digital printing presses that are precisely tailored to the customer's requirements and needs. Through careful preparation and coordination of components and processes, we can guarantee high print quality and longevity.
Customer projects that have already been successfully implemented in digital printing...
---
The last 3 blog entries
Leading with technology – and colour

Jul 4, 2023

Read article

Boundless creativity in Screen Printing

Jun 12, 2023

Read article

Screen printing line for architectural glass with highest possible flexibility and automation

Jun 6, 2023

Read article