Printing systems
Special machine construction Printing technology
Thieme develops and constructs special machines and special machinery solutions that are specifically made for our customers' printing needs and preferences.

These are innovative custom-designed printing solutions that meet high technical standards in plant engineering, special machine construction and industrial automation for 24/7 production – from the initial planning phase to implementation and final delivery.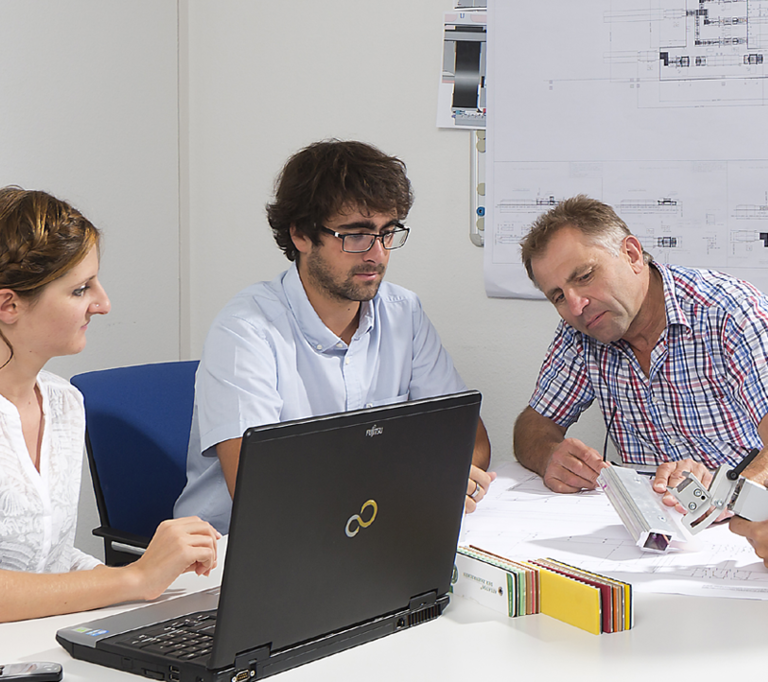 As a Thieme customer, you will receive a full-service experience. Our people provide expert assistance during design, development and manufacturing; all the way to installation and commissioning – and remain available afterwards for service and maintenance. Thieme has expertise in mechanical engineering, PLC programming, control and drive systems, electrical assembly and similar fields. As a developer of special printing machines, we can help you find a machine solution that is tailor-made for your needs. We serve customers in sectors such as manufacturing, automotive, medical equipment and consumer goods.
Support for development departments and research institutions
Platform of many different machine types for print tests
Extensive expertise in screen and digital printing technology
Your benefits
Design freedom based on proven standards
Years of experience gained from a wide range of machine installations
Reliable project execution by highly experienced and knowledgeable employees
One-stop shop → consulting, project planning, design + development, production + assembly, electrical installation, integration + commissioning, service/customer support, remote access to the machine control system, after-sales services
Independent, financially stable, family owned mid-size company
Handiness – we respond swiftly to give you more planning options
Process transparency and traceability
Multi-industry knowledge of special machine construction obtained through years of doing business in many different industries
Design, development and production of special machines and automation units, tailored to your exact budget, requirements and performance and quality specifications
Full range of state-of-the-art automation technologies (control and drive systems, robotics, industrial image processing)
Industry 4.0-compliant
Optional expansion or integration (system integration) of the printing system into new or existing manufacturing lines.
We can draw on our extensive experience and deep expertise in printing, mechanics, electronics, robotics, software development and control systems to craft the very best solutions for your unique requirements.
Depending on your specific needs, we can combine machinery developed in-house with available automation systems – such as rotary index tables, industrial robots, feeding systems, conveying equipment, laser and image processing systems – and integrate them into innovative machine solutions that perform complex tasks and processes.
GET IN CONTACT WITH US
Let us determine your requirements in an expert discussion.